WHAT
IS SO- DIGITAL_
Everyday, we aspire to provide the best quality and experiences for our users.
Design and engineering studio in downtown
Building innovative apps and games
is our
passion
Passion is foundation of our work because we love creating unique experiences for everyone to enjoy.
Based in Krakow, the academic center of Poland, our team is all about delivering entertainment experiences.
We design
with users
in mind
We are game players ourselves, so we know how important it is to design amazing experience in our apps.
We are entre-
preneurial
coders
We are a team of young and ambitious entrepreneurial developers brought together by our love of developing great apps.
We put all our passions, creative and technical abilities into making
GREAT GAMES_
From the very first idea, word typed, sketch made and line of code committed we want to develop our passion for interactive media.
We tell rich stories through distinctive visual style, animation and user experience.
Delivering fun and entertainment regardless of platform or device used is our top priority.

Battle Rise_
A fast-paced mix of strategy and rpg-style combat.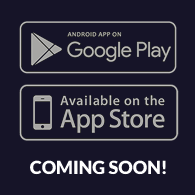 WEB AND MOBILE APPS_
We design and develop rich, interactive solutions across all platforms.
Interface Design
Responsive Development
Our experience in creating interactive apps allows us to deliver the best web and mobile products.
We provide app design and development services tailored to the solutions your business needs.
We see success measured not only by product usability but also the fun it gives to its users.
MEET THE MASTER-
MINDS_
Current size: 20 employees
Programmers
Our programming team members graduated from top universities and have proven their skills while working on the coolest products.
We value creativity so much that we have an in-house team of skilled and experienced artists to create stunning graphics for all our products.
Designers
Our design team uses their vast knowledge of gaming to oversee the whole creation process from concept to story development to aesthetic design.
JOIN THE FUN!_
Everyone at SODIGITAL values creativity and fulfilling their passions.

Does this sound like you?
If there are no openings that match your background, get in touch anyway and tell us why you're a good fit.
Maybe we don't know yet that we need you!
sodigital
Madalińskiego 17/8
30-303 Kraków
Poland